How We Work
---
YOUR GOALS ARE OUR FOCUS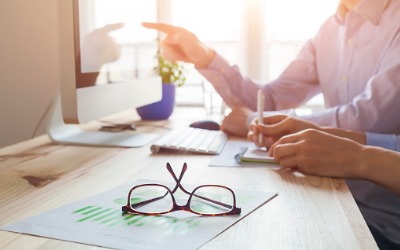 Our advisors have extensive experience helping people like you define their financial life goals and develop strategies to pursue them. Our goals-based planning and investing approach puts your interests first. This approach cultivates client relationships based on trust and mutual respect. Our advisors and our clients enjoy working with each other.
Our experience encompasses every aspect of creating and managing your financial life plan. Our approach is rooted in our conviction that goals-based planning and investing is the best way to align your wealth with your goals.
Essential to our approach is helping you to identify the most important and meaningful goals in your financial life. Then we can help you position your investment capital to help address those key objectives, while staying in line with your risk tolerance. We can also help you address your life insurance, medical insurance, estate planning and tax planning needs to insure all are working to help you pursue your goals.
We say what we do and do what we say. We are committed to open communication and strive to personally respond to every call in a reasonable amount of time. We believe you need an advisor who will work in your best interests.
We strongly believe quality advice should be available to all investors, not just the wealthy. We are passionate about this belief. We will work with you to help increase your probability for success.